EXPERIENCE
the world's most luxurious sunscreen
ALL ABOUT FACE
It's simple. Your face deserves the very best. Protect and nourish your delicate complexion with our top-selling, age-defying face creams.
DISCOVER
the vacation essentials
classic sun
What sunbathing dreams are made of.
silk body oil
the silk experience
Hyaluronic Acid coupled with a satin-smooth, non-greasy feel. Prepare for a totally unique sunning experience with skin that feels like pure silk.
SHOP NOW
customer favorites


"Never has a product made my skin feel so smooth and good while under the sun all day. It's like liquid gold."

Carina, Verified Customer, Silk Body Oil
"Once you try this, it will turn into the only sunscreen you'll buy for yourself and your family."

Mollie B., Verified Customer, SPF 30 Continuous Mist
"This is the gold standard for a facial sunscreen. I've never found anything else like it. It glides right onto my face with no white residue and sits there perfectly all day."

Justine M., Verified Customer, Age-Defying SPF 50 Mineral Face Creme
"Nothing compares to this lotion. Just get it... you will thank me later!"

K. Dematteis, Verified Customer, Classic Sun SPF 30 Lotion
"The quality here is so apparent. My skin not only feels soft, soothed, and moisturized the day of application, but also the day after, even after a shower."

Dana K., Verified Customer, Hydrating Aloe Continuous Mist
"This tanner has never failed me. Upkeeping a natural looking tan throughout the fall and winter is ridiculously simple with this."

Sandra, Verified Customer, Sunless Tanning Mist
"Beautiful lightweight texture, and more importantly, does beautiful things to my face!"

Maia, Verified Customer, SPF 45 Face Cream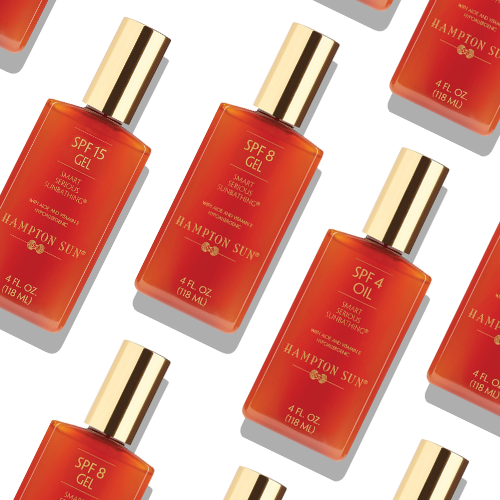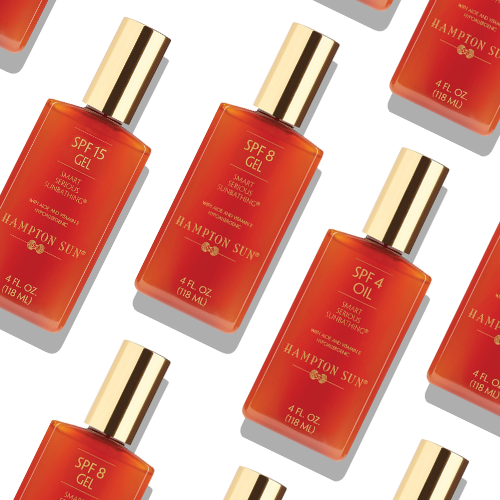 classic sun
sunbathing redefined
Forget everything you know about sunbathing. Prepare to experience it like it's never been done before with our cult-favorite Classic Sun line.
SHOP NOW
Guarantees
ORDERS OF $50+ SHIP FREE

Enjoy free shipping on us when you spend $50 or more

24/7 assistance

Reach us anytime at notifications@hamptonsun.com

loyalty perks

Access members-only sales when you sign up for our newsletter, The Beach Club